These don't show up often and mostly not in this condition either.  This is an original US finished 56xxx tenor, 1954 first MK VI design, still something of a transitional instrument.  It has a nice pad job, all new and smooth.  Original S/c matched serial neck in very good condition, never pulled.  Bow, bell and neck all without injury, small dings here and there and some natural lac. wear.
The sound is really quite huge and unexpectedly loud and cutting.  It has what I would consider a dark fundamental with an exceptionally cutting bright edge.  It's quite unique, not as focused as SBA, but significantly bigger booming sound as well. Sound coming out feels rather spread but behind the horn is not especially wide feeling.
Conditions and decisions of sale not yet finalized.  Enjoy the pics!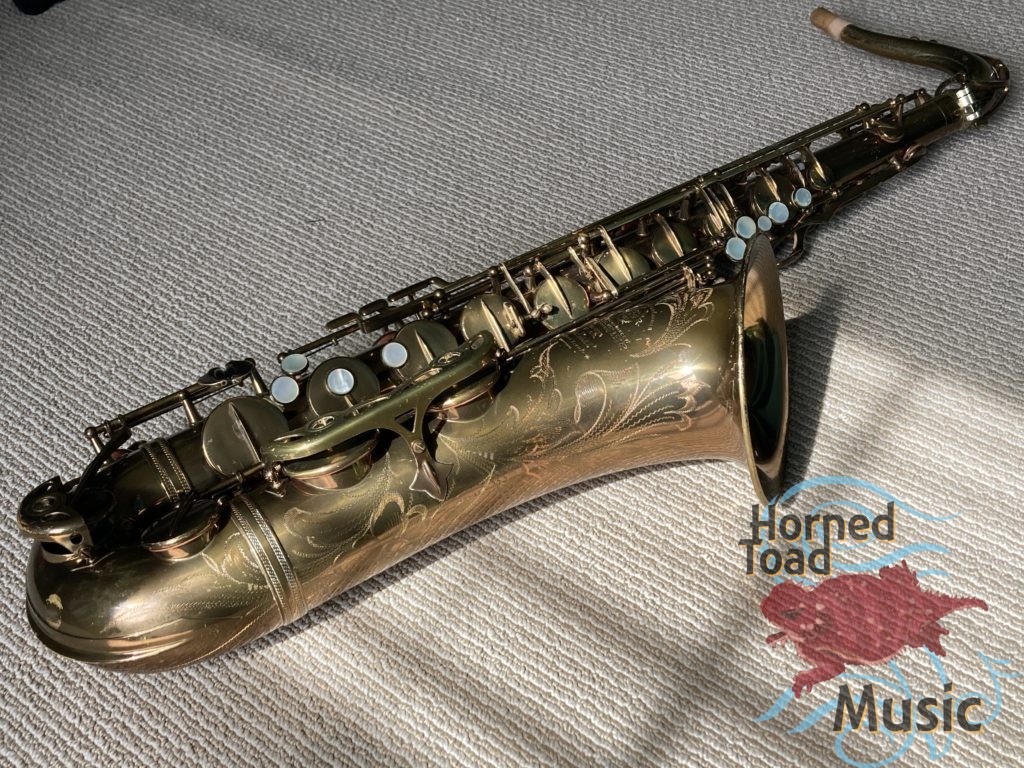 Continue reading →