Here is a wonderful and extremely rare original 21xxx Balanced Action tenor.  The vast majority of remaining Balanced Actions have all been refinished, as they are just quite old.  Some of those very early 1950's relacquers were done at the factory and are stunningly good, many will fool many wish-to-be experts.  Actual originals though, are extremely elusive, probably nocturnal, reclusive and nearly extinct, not adapting to human civilized expansion.
This one is a very rare find in that it is in excellent condition, minimal repairs and plays exceptionally well.  It has all the early mechanisms, and extensive artistic engraving that is still very sharp and crisp.  It plays with a huge, wide and rather brash on-stage type of sound that was engineered for a time when microphones were not common.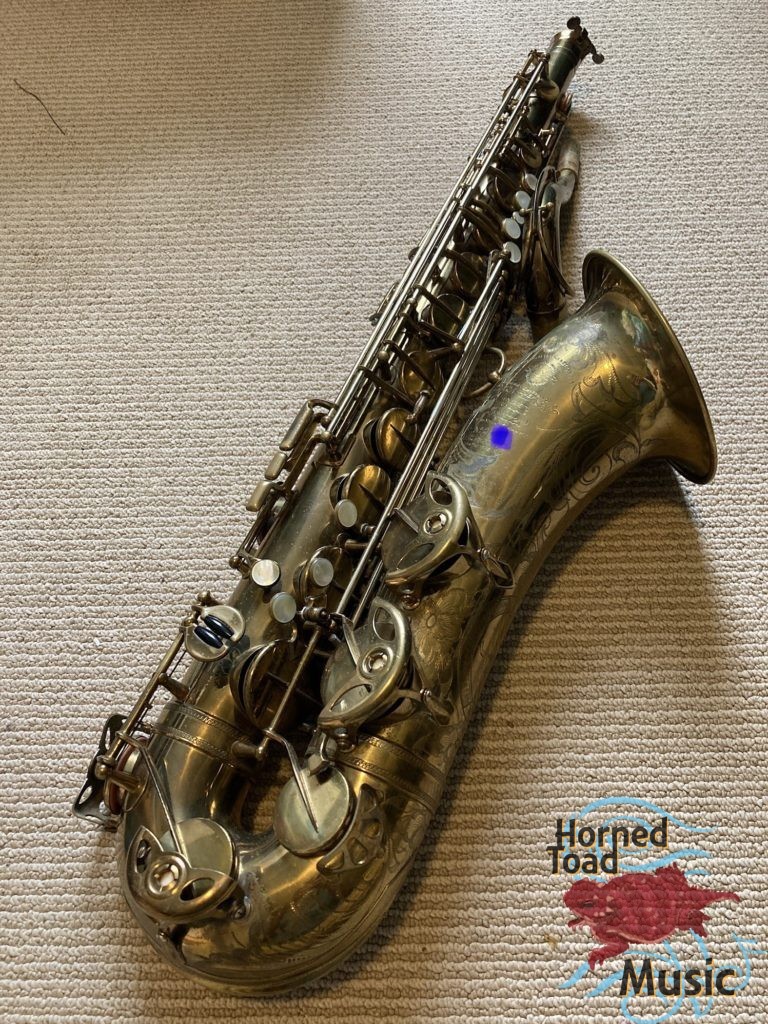 It has an added strap ring in the modern position for much more comfortable playing and arthritis prevention protocol, one resoldered guard foot at the low C, and some repair to perfection of the neck angle. It has had everything done to set it up to tight tolerance and optimization, fitted with original (if I remember correctly) Selmer ToneX resos hoarded from SBA's.  Original Balanced Actions had no resos (true).  It plays like a million$$ under the fingers and is a super flexible and expressive.  It won't cost a million but if it seems like this should be a bargain it's probably best not to ask.  It's been decades since original Balanced Action were freely galavanting the countryside and it's never going to happen again.