Here we have left to right a motley gathering of the world's most insidious runaway mouthpieces: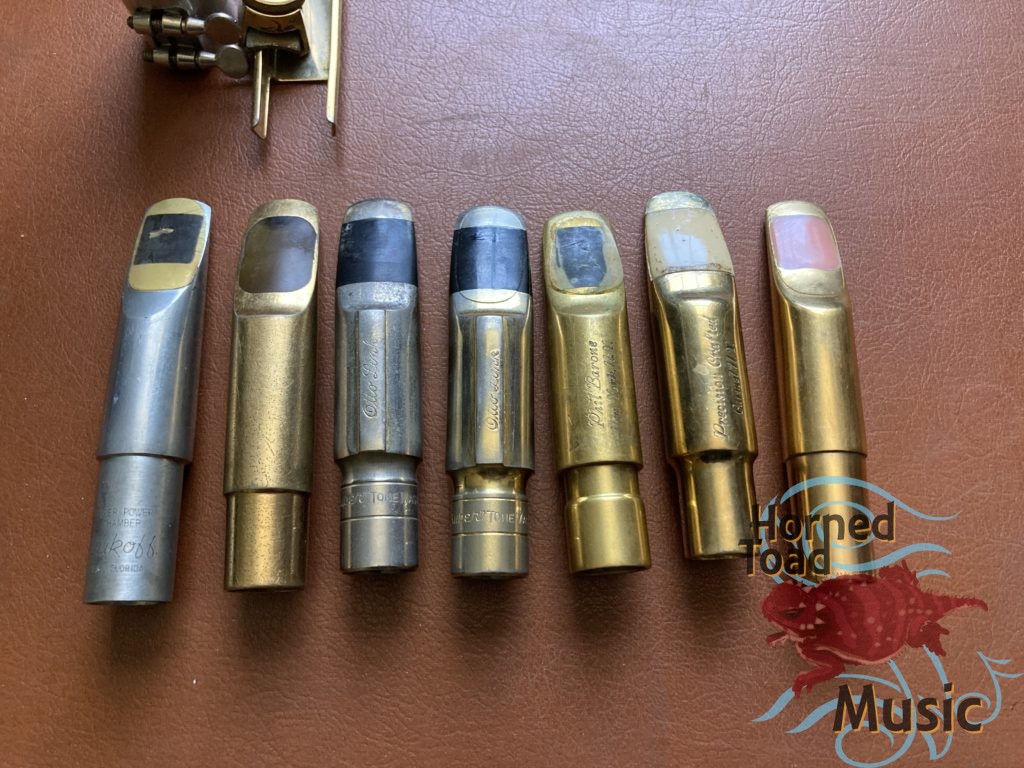 Miami Dukoff D7, may have had baffle work done 0.111 $300
Lawton (very early) 8 star with work done 0.099 SOLD
Otto Link FL no USA 8 gentle facing attention done by Ralph Morgan 0.115 $1500
Otto Link FL no USA 7 original (I gently smoothed tiny ding in tip rail) 0.104 $1450 (ON HOLD)
Barone crafted 1997 marked 0.097 measures 0.095 may have been altered? SOLD
Barone crafted 1990 marked 0.106 measures .105 w/wedge, original? no idea. SOLD
Guardala (or copy?) ( I believe) possibly replated with no DG signature but marked 'SK .111, measures 0.111.  This is signed by Sakshama. Still looking into this one.